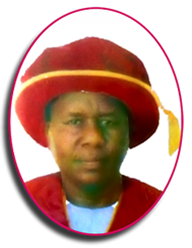 WHY CHOOSE RAMAT POLYTECHNIC, MAIDUGURI?
It is my pleasure to welcome you to The Polytechnic, which vested with  the responsibility of training intermediate manpower in the field of  technology and others alike. The Polytechnic has been in the business of training, imparting knowledge and building career for a quite long time.
The primary function of the Polytechnic is to provide for  students training and development of techniques in applied science, engineering, environmental science, financial studies and business and  communication Studies. The Polytechnic has been producing majorly middle-level manpower that has been making valuable contributions to the social and economic development of the country. The training you will receive at Ramat Polytechnic Maiduguri won't only groom you for academic excellence, but for attainment of topmost moral character. Our mode of training is meant to empower you enough to be your own.
I therefore implore you to visit this website daily to familiarise yourself with developments within the Polytechnic as this will inform you of activities of the institution
Remedial Programmes
We offer two remedial programmes, Remedial Science and Remedial Arts in the School of General Studies
ND/HND Programmes
Our National Diploma Programmes in various disciplines is meant to develop a middle manpower for self-sustainability
NCE Programmes
NCE in Technical and Business Education programmes are meant to create well-trained teachers with digital awareness for future generations
Diploma Programmes
Our diploma programmes are equipped with variety of subjects enough to transform students for better and entreprenuer ready